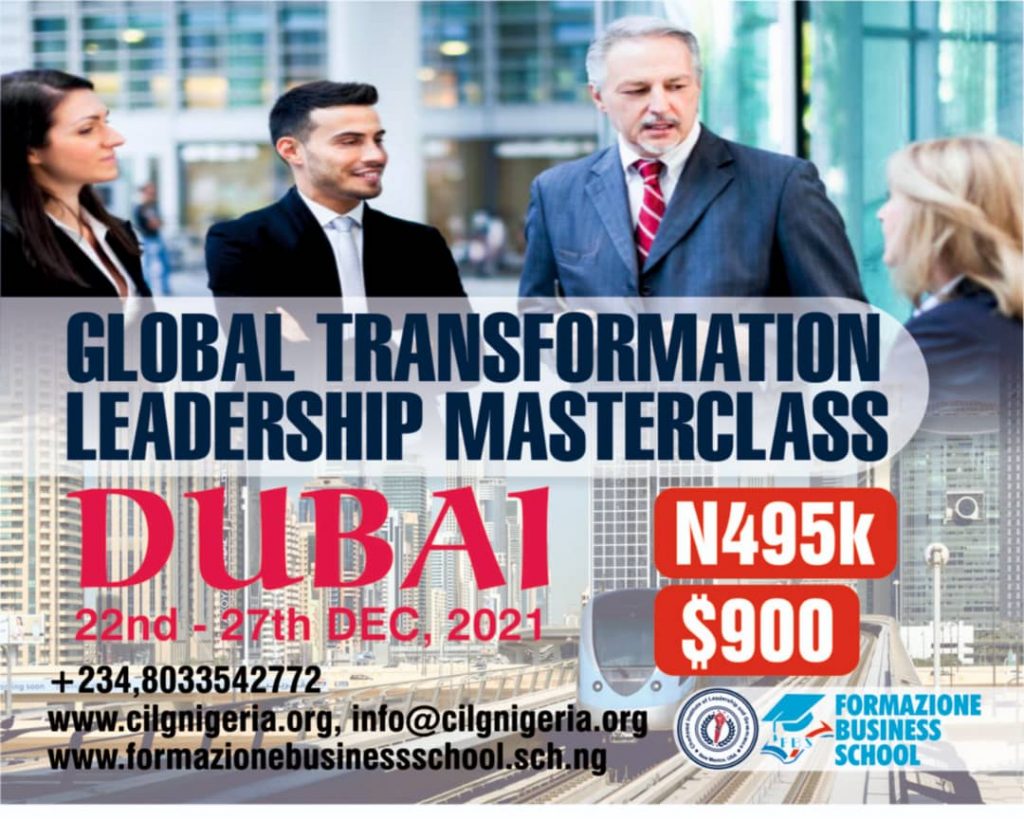 Where would you like to celebrate your Christmas? Yes DUBAI @ 495k ($900).
Register now: https://cilgnigeria.org/events-registration/
Save Money Book Sept/ Oct for best offer.+234 8033542772
5 Nights/ 6 Days in Dubai
22nd-27th December, 2021.
Payment covers:
Visa
Hotel Accommodation
Airport pick up and drop
Daily breakfast
Conference/ Certificate
Retreat.
Places to Visit :
Dubai City Tour
Marina Dhow Cruise
Desert Safari
Burj Khalifa
Dubai Part & Resorts
Dubai Shopping Mall
Many more
Early payment #495,000.($900) offer close Oct 30th ending.
Call now : +234 8033542772.
Start paying now.
www.cilgnigeria.org